I've been doing real estate photography for a couple of years and the hardest part I've found is helping agents realize the importance of hiring not just a photographer to photograph the listing, but a professional photographer. Here are some reasons why any agent—new or veteran—should be hiring professionals to take high quality photos.
Homes that use a professional photographer for their listing on average sell $11,000 over market value and sell 50% faster than homes with standard photos. Studies have shown that 98% of homebuyers judge whether or not to walk through a property by first seeing the listing photos online.
Now that we have some stats showing that professional photography gets results, let's take a closer to look as to why that is.
What Are The Benefits of Hiring A Professional Real Estate Photographer?
After shooting hundreds of homes, I've heard time and time again that it's hard going back to either a cell phone or hiring an amateur photographer for listing photos. The benefits outweigh the cost of going professional, here are some key points to consider.
Saves You Time
You're wearing too many hats as a realtor as is. Adding the time to create amazing listing content is no exception. On average, it can take 2-10+ hours to create amazing listing photos between taking photos, developing the photos, and creating the videos, virtual tours, social media adverts, and more.
Outsource this job to someone you can trust that's local and is an expertise in creating these pieces of content for realtors.
You'll free up a lot of your time and it will pay dividends in the future.
You And Your Seller Will Look Great
After you have negotiated a commission percentage from your sellers, you need to prove that you're worth the demanded amount. When you order your professional photography for that listing, those photos will represent your brand and who you are as a realtor.
If your photos look amazing, then you look amazing. That also goes to your seller because chances are, no other listing around them will look as good. Especially when you include drone photography and video with your listing.
Your Listing Will Stand Out From Surrounding Homes For Sale
By adding drone photography and video, people will be engaged more to your listing because there's more to see. When done right, your listing will be the benchmark that everyone will compare other property to.
Your Home Will Sell For More
Redfin had created a report showing that homes with professional real estate photography get on average $11,000 over market value.
Adding drone photography can add more value to the home for a few reasons. It's a more prestigious look for a home and is expected when a listing is more high-end. You can also easily show off amenities around the community that will add more perceived value to the home and make the asking price not seem like a factor when making a buying decision.
Twilight shots are more expected with high-end luxury listings that are over a million dollars in asking price. When you use this technique, even with homes around the $300k range, you can expect heads to turn and more showings because they're higher end.
Adding drone and twilight images to your listing may not even cost as much as you may think when it comes to creating marketable content for you seller and your business.
If the homes look great, then the perceived value of the buyer goes up which makes the home more in demand. As economics would put it, low supply and high demand means an increase in price.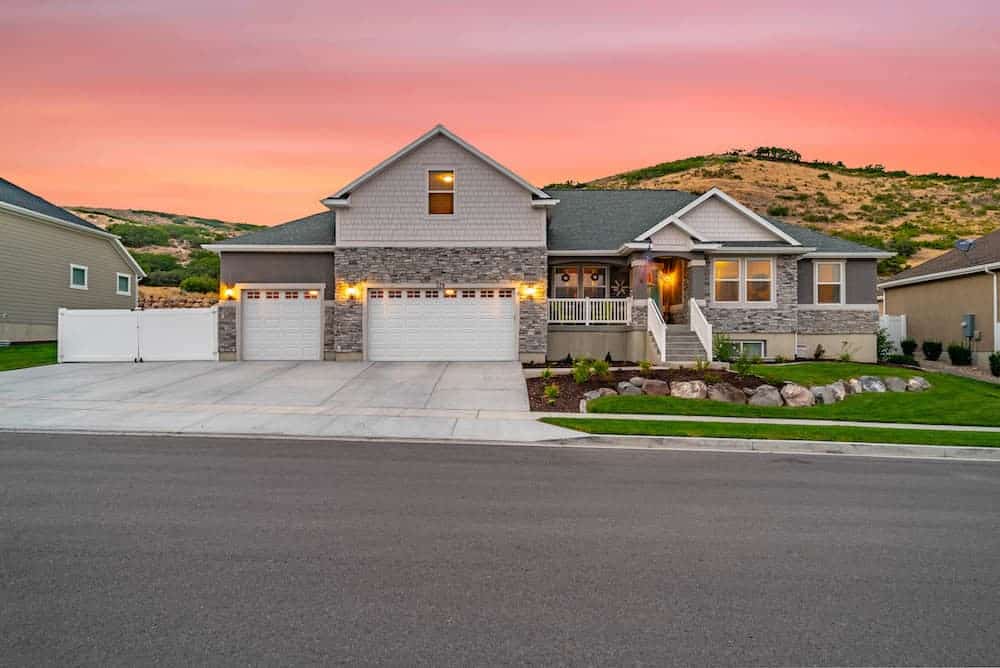 Your Home Will Sell Faster
Naturally, by having attractive photography and media content from those photos will create a need for people to come and visit the property.
The more foot-traffic you get means more chances of your home getting sold. Get more traffic through the doors in a short amount of time and your home will naturally sell quicker.
By creating an online presence of your property through social media, you increase the audience reach of your listing to get in front of more people other than through just word of mouth.
Because you have more to share, you can always accelerate the listing exposure through paid advertising that will take it over the top and get more traffic to the home.
You Will Get More Offers
It goes without saying that awesome photos will not work if the home is priced incorrectly, not photo-ready, and doesn't have a strong marketing campaign behind it.
If your listing is overpriced, you won't get offers. If your listing looks inhabitable or where people cannot picture themselves living in the home, it will take more time to sell your home. If you don't market your home to get in front of a lot eye balls, then no one will see and come to your listing.
In order for you hit a grand slam every time with your listings, you need to do proper comparative market analysis (CMA) to price the home correctly, help the sellers know what they need to do to make the home photo-ready, and you'll need a strong marketing plan to know how and where you'll market your listing.
In other words, you'll have to rely heavily on the listing photos. If you don't have good and professional photos, it will take a lot longer in selling your home—which may even mean price reductions or retaking photos—so do it right the first time.
Get the home in front of the right people—marketing, priced right, and photo ready, the photos will become an asset that will create attraction and self promotion opportunities to get more people submitting offers into your listing.
You Will Get More Sellers
What is rarely mentioned about listing content is that it can attract more sellers. In working with realtors for a living, I've heard on numerous accounts that professional marketing content have attracted more sellers they see the value in using a competent agent to list their home.
If you want more sellers, hiring a professional photographer might be your best investment for creating more work for yourself.
Using Your Listing Photos Beyond The Listing
Most people would have the mentality of listing photos being a necessary expense to sell a home. I'd like to shift that paradigm into not looking at the photos just to list a home, but as your own personal stock image and video content for marketing.
When you list the home with your photos and videos, the MLS will remove any trace of that listing once the home is sold. If you were to take it a step further and either hire someone or do it yourself, you can reuse your photos and videos online to attract more leads to your business.
There are plenty of successful real estate teams that reuse their listing content to generate leads of buyers and sellers.
Some areas you can use are Facebook, Twitter, Instagram, Pinterest, Tumblr, and Youtube to just name a few.
Each of these can host your listing content indefinitely to point back to you as the listing agent.
If you're not reusing your listing content for perpetual marketing, you're literally wasting your money that you've invested to get quality content.
Think beyond the listing and exhaust all of your resources to maximize your photography expense.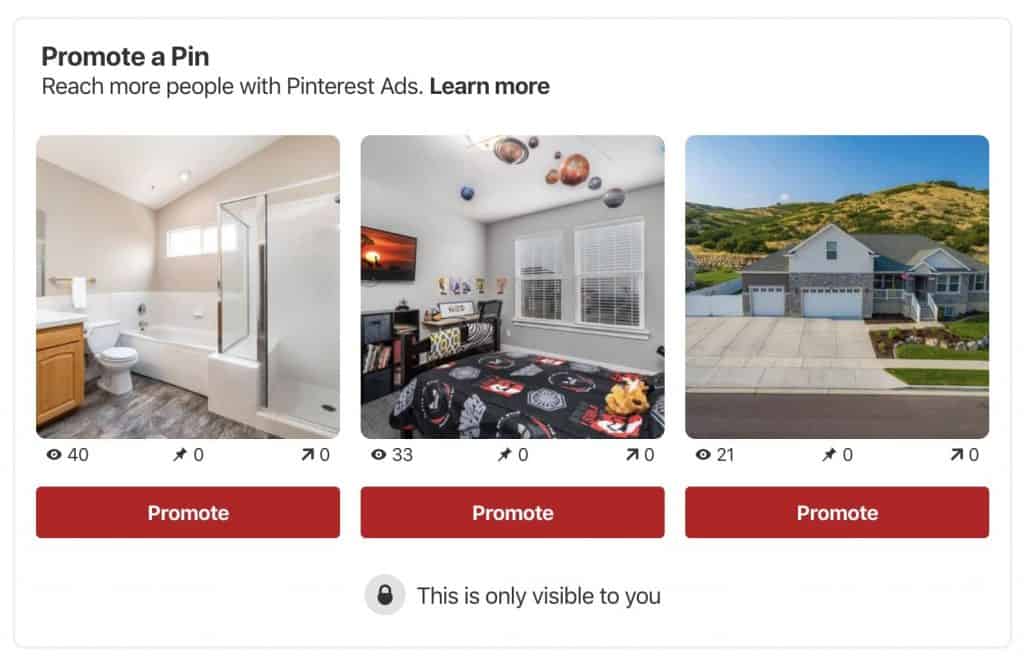 What Should You Consider When Hiring A Real Estate Photographer?
Professionalism
When hiring a photographer, take a look at their track record for real estate photography. I see a lot photographers coming into the real estate market because it seems like a quick buck. So you'll want to watch out for people who shoot weddings, engagement photos, lifestyle photography, or family portraits because the techniques for shooting and editing are completely different.
Ask them for some samples of work if they have any. If they're just starting out, they'll most likely start with a heavy discount, so if you're in the market to have a go-to person for your listings, hire another photographer so you can compare work.
I started by offering a heavy discount and to shoot alongside of another photographer that the agent was using. This was a safety for both the agent and me incase my photos didn't turn out as expected.
Licensing
You'll also want to make sure that your photographer is properly licensed and insured in case anyone were to get injured by their equipment or damages done to the property by the photographer.
If you're hiring a drone pilot, either make sure your pilot has a Part 107 drone license or a workaround for this would be for you to hold a drone license and act as the pilot in command during the photoshoot.
When using high-end professional music or content for your listing, ask your photographer for the license for those pieces of content to ensure you can post your marketing content online without penalty.
There will be times when Facebook and Youtube will give you copyright strikes if you cannot prove you own the license to use your music or other media content.
You'll also want to check with your photographer on the licensing of the listing content because some will charge you extra if you want to use them on social media, printed adverts, or other areas besides the MLS.
There may even be times when you have to pay a monthly or annual fee to use the content even if the home doesn't sell.
Price
When you consider the price of your photographer, you don't necessarily want to go with a cheap or discount photographer. Just as you wouldn't recommend a seller to use a discount broker, you shouldn't shave corners by hiring a cheap photographer.
There are a few reasons for this; most times a professional photographer understands their worth and often prices their photo service according to the quality of their work.
Another reason is that being a real estate photographer has to be somewhat profitable to put food on the table or it won't be sustainable.
Check to see if there are added costs such as licensing fees for your photos. Will there be extra charges for printing out your photos? Will there be added expenses if you use the photos on social media? Are there monthly or annual fees to keep using the listing photos? Are there backup fees in case you need the photos a year or two down the road? These are just a few questions to ask your photographer to consider the expenses.
Ask your photographer if photography or creating media content is their primary work. If it is, then you know that what they are asking is reasonable and they will be sure to stick around for future work. If not, then you know that they will not be committed to the work because they have a safety net for their income since they are doing it as a side gig.
By supporting photographers who value what they do, you increase the longevity of your business by creating a business partner that will be around providing quality content for realtors.
Relationship
First of all, you'll need someone that doesn't just collect money from you. You'll need to be just as close to your photographer as you are with your lender.
You need to ensure that you can rely on you photographer for those last minute jobs or emergency listings that a seller agreed to and you better start now or they won't list with you.
Pay attention to how your photographer interacts with your clients. You'll want someone that is supportive of what you do and can vouch for your expertise on your behalf when you leave the room.
This can tie closely to price, because cheap photographers will not be motivated to keep long term relationships and push through your hard times when you need them most for your listings.
Photographers who advocate for your and are with you throughout your listings make great business partners for you and your career.
Conclusion
Spending a little extra money for amazing real estate photos and marketing content from your photographer will more than pay for itself in the long run and sure to create customers who are advocates for your service.
Professional photos will help sell your listing quicker, for more money, and make you look amazing to attract more buyers and sellers to your business.
Real estate photography is not a liability expense—it's just as important to have professional photos as it is to pay for a website, MLS dues, and marketing material.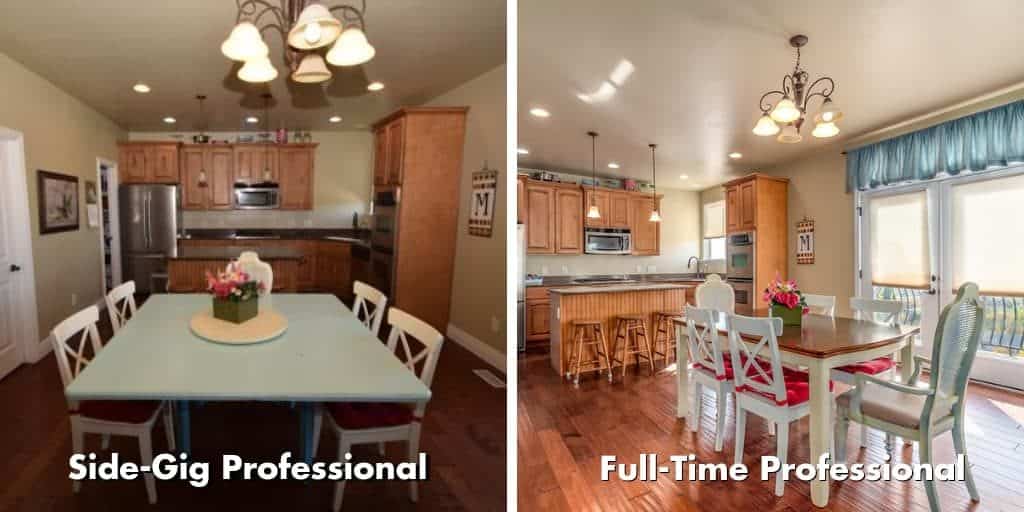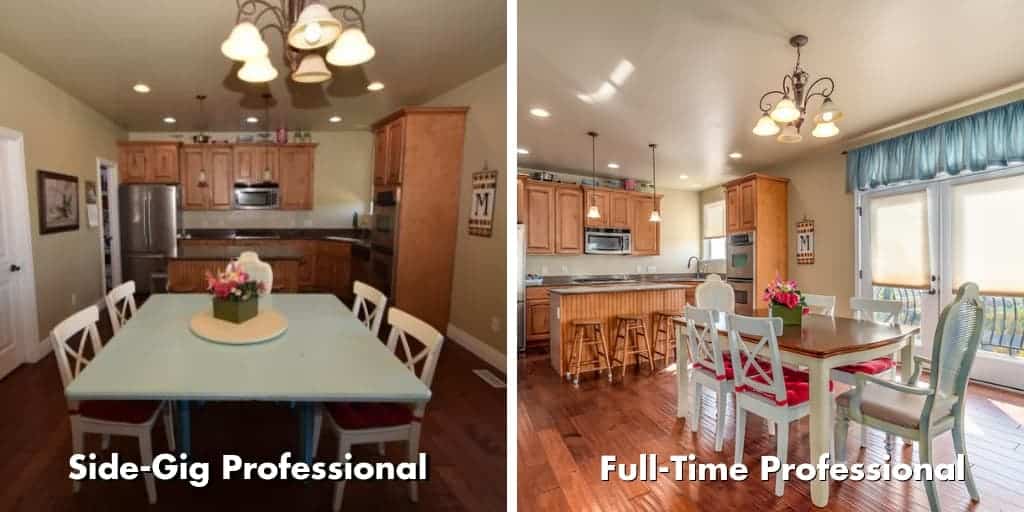 Other related questions
How Much Does Professional Real Estate Photography Cost?
Real estate photography cost can vary depending on location. If you want professional photography done, it can range with a starting price of $95 for 5-10 photos and as much as $300 or more including advanced techniques, drone, video, and other marketing content for the listing.
Think of the cost in this way, you're not buying just amazing photos, you're paying for photos that will grab people's attention, get foot traffic to your home, an online presence that brands your business, marketing material to promote through your career, and a magnet to attract people to come to you to sell their home. The photos and videos are just the tools to accomplish these goals.
Brand yourself with great looking photos and marketing content which is achieved only through professional photography.
Does Professional Real Estate Photography Help Sell Homes?
Having professional real estate photography to sell your home is a must-have and shouldn't be skipped. 88% of prospective home-buyers are making their next purchased based on online content.
Of the 88% who search on line, 98% mentioned that the photos determined whether they go to visit the property or not.
This means you need to wow your buyers from their computer screens before they consider coming to the listing.
Your photos will be on the frontline to market your home and get people through your listing. If you don't have amazing marketing content that represents your listing well, how else are you going to sell you home quickly and wow your sellers to tell their friends and family about your service?
When to Use A Professional Real Estate Photographer?
Homes that are $200,000-$300,000 can benefit from professional photography and are the easiest to attract more sellers when professional photography is used. It is expected that homes greater than $300,000 have high-end photography taken with other add-ons such as drone photography and video content.
If you're a solo agent or part of a team, it's an absolute must use professional real estate photography on every listing. Even for the smaller homes that may not seem like much, you will brand yourself as someone who takes care of their clients no matter what.
There are some things you can do to maximize the effectiveness of your photos and that is to price the home correctly by running a proper CMA, helping the sellers know what they must do to get home ready for photos, and having a marketing plan to get the home exposed to as many buyers, sellers, and realtors as possible that will want to buy the home.
If you're a discount broker, hiring a professional real estate photographer will be a lot harder because a discount broker is already cheapening the overall home-selling experience. Value is lost right off the bat and would not be sustainable if you're taking a hit on commission and paying a premium for photography and other marketing content.