How To Sell Your Home in Utah
There are a few ways you can sell your home like for sale by the owner, Homie, or using a licensed real estate agent to represent you. Before you make any decisions, there are some things to consider.
Selling For Sale By Owner
Here's an example of how a FSBO (for sale by owner) was able to sell their home in about 2 weeks.That's fast, yes; but ifyou've considered selling your home yourself to save the costs of paying out a commission to real estate agents, you may be doing more harm than good. It's worth your time to interview good real estate agents to find out what they will do for you to market your home so you get the most amount of money.
Even if you go with a discount brokerage to save some money, you still may not get the most for your home because 
Source: https://www.youtube.com/watch?v=IN6O3UtJ0xc
Selling With Homie (Homie App)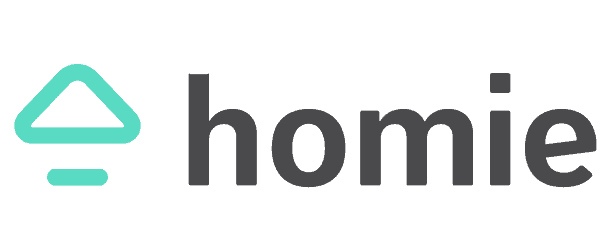 Now let's say you go with Homie, a new discount brokerage trying to disrupt the real estate market. Homie claims that they aren't an agent so you don't have to pay "hefty commission fees". Wrong—they are an agent. If you go to Homie.com/careers and look at their requirements for a Sales Agent, you are required to have a current Utah Real Estate license and preferably an Arizona Real Estate license. These agents get a base salary and bonuses.
You may not be paying "hefty commission fees" to your selling agent, but be sure that the buyer's agent will be ruthless in negotiating because you are using someone who is already getting paid regardless if you get a good deal or not. An agent working on commission will always do a better job to keep business coming than someone who has a cushion to fall back on when times get tough.
Also, Homie's touts heavily that they can save you money, but never do they mention that they can provide a better service than a local agent. They don't even mention being able to match the same quality of effort as a local agent. Their claim to fame is being a discount brokerage to remove the middle man. Even then, they don't have a leg to stand on because there are other discount brokerages that are more affordable than Homie.
It's like showing up in court representing yourself in a trial vs someone who has a lawyer working for them. Being unrepresented with a high-ticket item is not smart when others will be represented ready to negotiate—like bringing a knife to a gun fight—it just doesn't work out.
Source: https://www.youtube.com/watch?v=mx7EWawTMNw
When you take a look at Homie to sell your home to save money, it can look appealing at first. However, when you see the way they market their service and then hear an agent's two cents on the matter, you'll see that they are struggling to find a reason for you to use their service.
Source: https://www.youtube.com/watch?v=NsTBxuTDlDg
One Utah Real Estate Agent commented: "The seller does not bump up the price of the home. This video makes it sound like a homeowner prices his home at market value and then marks it up higher to cover the Realtor fees. The reason an appraisal is required to get a loan on a home is to ensure that the home is not sold above market value. If the contract price is higher than the value an appraiser gives to the home, the bank will not do the loan. A seller cannot raise the price to cover the Realtor fees. End of story!"
Selling With A Real Estate Agent
Whether you believe it or not, real estate sales agents ARE worth their commission—if you find the right one. You will end up saving more or making more money by using a quality real estate agent when you sell your home.
It doesn't cost a thing to interview multiple agents to find the one that you get along with, that has a strong marketing plan, and that's confident in selling your home.
Real estate agents are trained professionals who understand current market conditions and who have a network of agents and referrals to work with. They have access to premium sites like the MLS, and most of all, they represent you when negotiating terms and price with other agents.
Source: https://youtu.be/sAXcV3W3-yg
On average, you will get $15k-$25k more on selling your home through an agent than if you were to do FSBO.
Source: https://www.youtube.com/watch?v=hndDERVPq-Q
Conclusion
When it comes down to it, do you want someone working with you, negotiating on your behalf, coordinating transactions, and putting unmatched marketing effort into selling your home? Or would you rather take a chance with an app to save a few thousand dollars and not know how much you're leaving on the table?
If you do FSBO, be prepared to spend a lot of time, and potentially a lot of money, to learn the ins and outs of selling your home.
If you still decide on doing an FSBO, here's a great video to check out that will get you started.
Source: https://www.youtube.com/watch?v=yKzuAg7dqGM