Video Ideas for Real Estate Agents
When you're looking for ways to stand out as a real estate agent, it comes down to two things:
What technologies are your clients using

What technologies are other agents not leveraging
Smartphones and social media, combined, have severely evened out the playing field and lowered the barrier to entry to creating online content. Insomuch that even the least tech savvy agent can crank out content to reach a global audience within minutes.
But the struggle isn't so much in how to do it as it is in what to do.
Let's take a look at some ideas you can implement almost immediately after watching this video from Tom Ferry or by reading this post.
Who You're Networking With
When you go to a conference or event with other real estate agents, create a video immediately afterwards explaining the similarities that the most successful agents have—and include yourself in there.
When you can show that you're proactively improving your craft, you'll demonstrate to your SOI (sphere of influence) that you have those qualities that top tier real estate agents possess.
You'll not only educate your viewers on what to look for, but show that you've networked with dozens of other successful agents in other geographic areas that can provide value for buying or selling their next home.
Show through video that you're passionate about what you do and you're willing to work with likeminded people to get your clients the best results.
How's-the-Market Video
Once per month—LIVE—share a 30 day market update of the area. Share where the market typically is during the current month and then share what you're seeing.
Talk about the number of new listings, the number of listings sold, what kind of homes that are selling the fastest.
If you're looking through your hot sheets frequently, you may notice things in the market that someone not in real estate is not able to see. This is the information that you should share.
"The 5 Biggest Mistakes That First-Time Buyers Make"
Content like this is considered evergreen content because the information rarely changes. Unlike your 30 day market update, evergreen content has a longer shelf life and can be referenced, searched, and shared by your prospective clients.
What other pitfalls do buyers make? What pitfalls do sellers make? How should buyers prepare to buy a home? Do you have a checklist for what sellers should do to prepare their home to be sold?
All of these are, for the most part, evergreen content that will provide value to your clients and will help you identify your audience when it comes time to target your marketing towards those viewers.
The number in the title of this section is arbitrary and only to provide an example of what you could do.
"The 6 Most Important Home Improvement Projects You Should Make Today"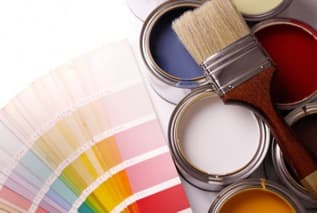 This video is geared towards specifically those who are not thinking about selling their home.
When you can provide free & valuable information on home improvement, you set yourself up as the expert and become a resource people can reference. If you have a good lead capture system in your video or a clear call to action, this information can even generate leads before the viewer is ready to sell their home.
The intent behind this type of video is of people who will become potential sellers. When you create content geared towards this intent, you're getting access to a market that most agents have to cold call to. Why cold call when you can be the resource and have them call you asking for your service?
Becoming a resource for your viewers gives you the upper hand because they don't have to take up any of your time for them to get to know you. Your video(s) are doing the heavy lifting and doing all the talking, but your prospects get to see and hear you build an indirect relationship with you
The number in the title of this section is arbitrary and only to provide an example of what you could do.
The Power of Working With A Team vs Working With An Individual
I'll be the first to admit that teams do have the advantage over a solo agent and it would seem difficult to compete as a solo agent to a bigger team. But a solo agent doesn't necessarily have to be a literal solo agent in their profession.
As an agent, you are technically working with a team to get your homes sold or purchased. Let me explain.
A seller's agent will often have the following people to help with a listing:

A marketing manager

A transaction coordinator

A showing specialist or a fellow agent willing to show a property

Contractors
A buyer's agent will often have the following people with a buyer:
A lender

A title officer

Contractors

Inspectors

Transaction coordinator

A showing specialist or a fellow agent willing to show a propert
When you refer to and work with these people, they become part of your team—you truly are never an "individual" or solo agent.
It takes time, talent, and effort to coordinate everything on either side and it would be almost impossible to do it all yourself. 
So by all means, do share the differences between using a team versus using an individual agent. In the end, you're only attacking the strawman.
Live Interview With Principles of All of The Schools In Your Area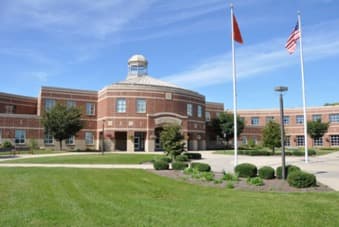 Personally, I don't know about interviewing school principals, but I know you'd get more bites if you were to email them asking some questions about their schools that new residents would like answered.
Because schools are public property, it's not a bad idea to go on location and take a few pics of the schools to include in your videos. You could show off the playground, location, and amenities of the school to provide your new buyers in the area some insight of what to expect.
Be The Local Area Expert
I couldn't agree more with this video genre—especially if you're going through the Youtube route. There's so much that can be done with this. To get your juices flowing, here's a quick list of ideas you can run with:
Top 5 gyms in [CITY]

Top 5 [SEASON] Activities to do in [CITY]

Top 3 Recommended [LOCAL HOME SERVICE] in [CITY]

[SCHOOL] Review

Closest Shopping Center in [CITY]

Closest Library in [CITY]

Things to do in [CITY]

Family Activities to do in [CITY]

Best Mechanics in [CITY]
When you provide value to your viewers, you'll become the go-to person for the area. Become the "newspaper" of local events and insight to your community and you will stand out from the average real estate agent.
If you were to take this a step further and post this video on Youtube and create a blog post around it, you'll be double dipping in Google's search engines and potentially increase your reach in your area.
Conclusion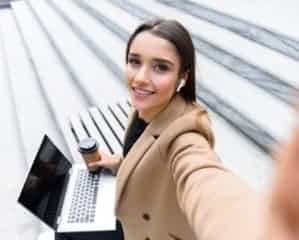 These videos are great ideas to get the ball rolling for more video content. There's a lot more you could be making, but hopefully this list will spawn more video ideas for your business.
In Tom Ferry's video above, Tom's main focus at the very end wasn't so much about the quality of content or type of content as it was about the consistency of the content—I agree and disagree with this.
I disagree with his opinion about the quality and type of content you create. If you're wanting to get found, watched, and shared online, you will have to invest some time into choosing what information to share and to provide value to your viewers.
I agree that consistency is a factor and a very important one at that. Without consistency, you will not be expected to pop in people's minds when they want to buy or sell their home—or in other words, be top of mind. Without being consistent in your video content, you are not in front of people and nowadays, social media platforms are favoring consistent and frequent content to make sure you get seen.
Choose your topics, outline your content, shoot your videos, and share them to be seen.