I get a lot of comments on how great my photography is, my Aerials, and how awesome it is to have a video with every listing. On the same token I also get comments on how expensive my real estate marketing package is. It's not a matter of perceived value of my product as it is the price it cost for my product.
I'm a Utah real estate photographer, and I charge $0.12 per square foot. When I Google the question "how much does Real Estate photography cost",  there's a popular answer that it can range between $110 and $300 per shoot— and that's without video.
Traditionally, you're looking at a set price for a set number of photos, if you want more photos you'll have to pay extra, if you want Ariel's you'll have to pay extra, if you want a video you'll have to pay extra, and  you may not get lifetime license for your photos. When I say lifetime license I—depending on how long you want to use your photos or how you want to use your photos you may have to pay the photographer extra.
What's included with the real estate marketing package?
You get unlimited advanced HDR images which means however many photos it takes to showcase the home. There is no cap, there is no extra charge for extra photos.
Not very many people can do what I do and ask for the price I'm asking. All of my photos are hand edited and detailed to ensure that your photo quality can't be matched.
My high-end professional HDR photos means that I don't take one click and that's it; I don't take a flash and that's it; I'm taking bracketed shots with all the exposures I need to make the perfect image.
As for window shots, I do window pulls with flash to make sure you can see through the window, if appropriate.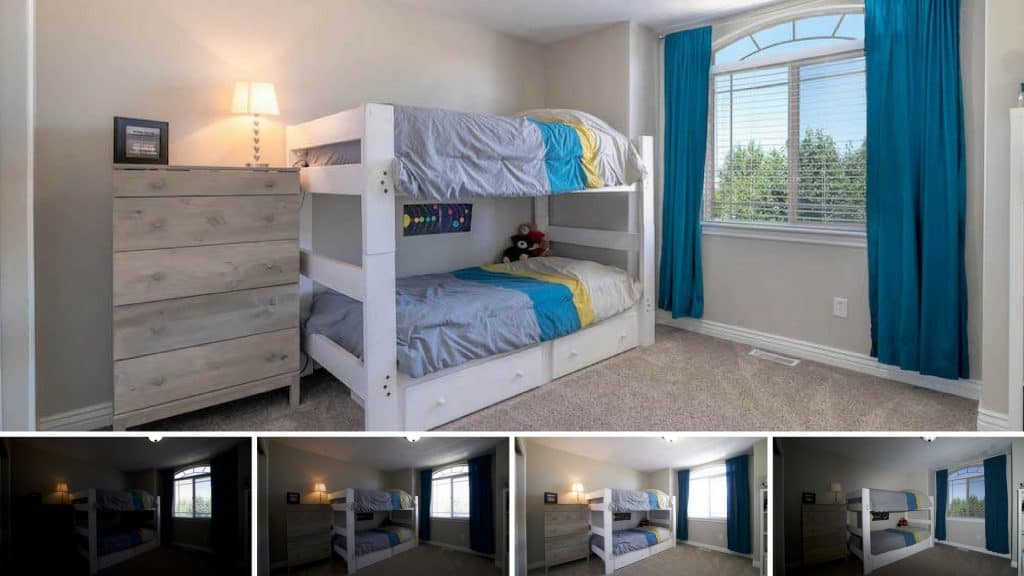 The technique I use is used by high-end, professional, luxury photographers and I'm offering it at $0.12 per square foot.
Are There Restrictions of Any Types of Homes You Don't Photograph?
If you have a townhome, you're getting the professional production. If you have a high-end luxury property, you're getting the high-end production quality for it.
Now, not only you get that, for the time being it's unlimited. If you're seeing this post right now, it's currently unlimited.
Unlimited Drone Real Estate Photography
Most Utah real estate photographers are either not licensed drone pilots or they charge you extra for the drone pilots. If you're a rockstar real estate agent, you're probably paying somebody else to come out to the location to take aerial photos for you.
Most times you'll pay a premium cost for 5 photos, 10 photos, or maybe 15 photos—you get whatever you need with me when it comes to aerial photos—I don't charge extra for drone photos when you purchase the real estate marketing package.
If it takes 5 photos great; if it takes 20 photos, fine. If you need pictures of schools, parks, trails, amenities that come with the community, I can take those shots at no additional cost.
Now another thing that I haven't seen other people do with drone photos is take pictures of close ups of the home, of the decks, of the yard, leveling with the house. Traditionally the photos I'm seeing are high up, super far back, showing where the house fits in the community and that's pretty much it.
And it doesn't have to be that way. I take an artistic approach with my drone photos to make sure that you showcase the house the way it needs to be and the way that it's intended to be.
Animated Real Estate Listing Video
Ok, so now you have unlimited high-end HDR photos, you have unlimited aerial photos, now you have an animated slideshow video. And this slideshow video brands the video to you and your real estate business, to you as the agent, you have contact information on there, you have home features on there, and you have really good sounding music on there to help engage the viewer to watch from start to finish.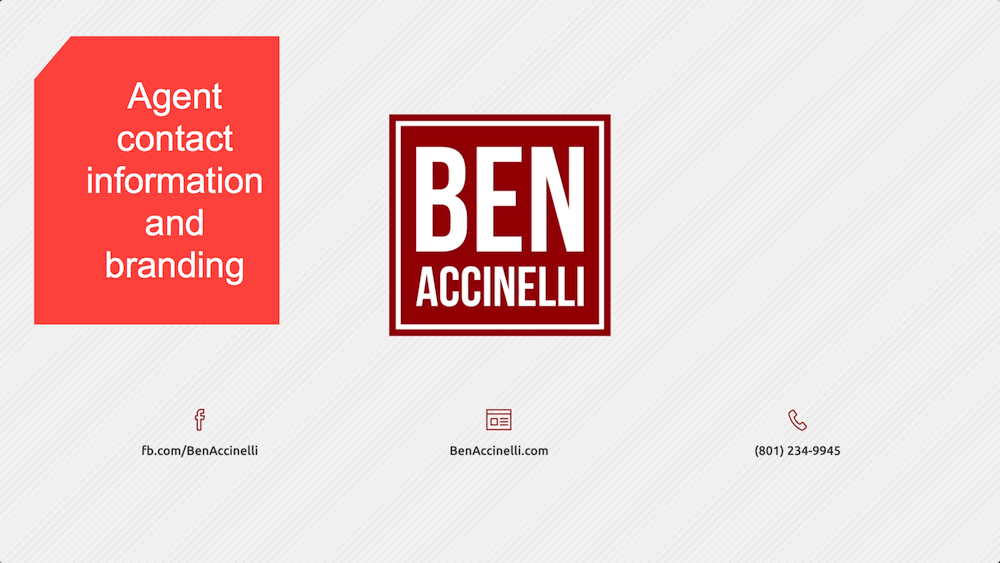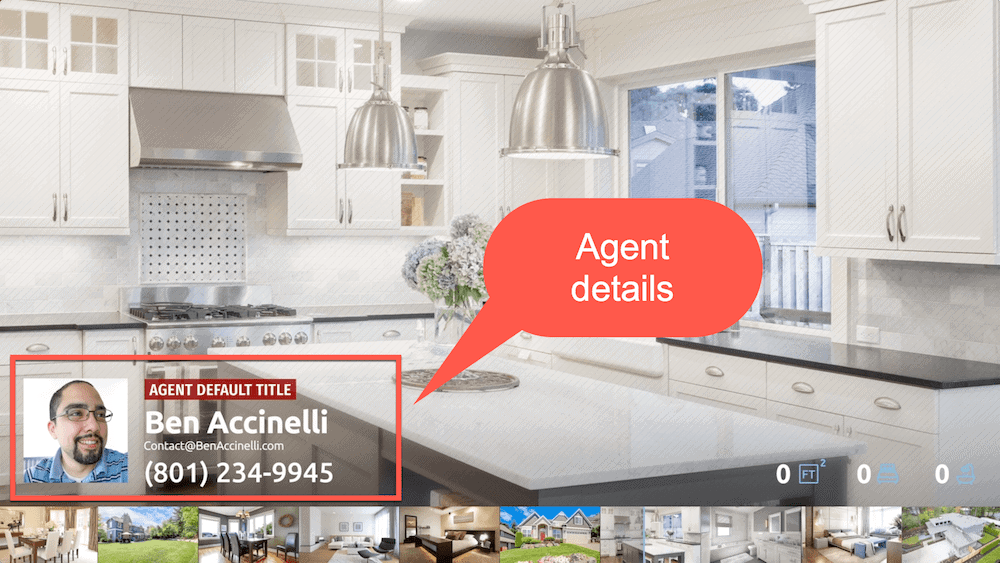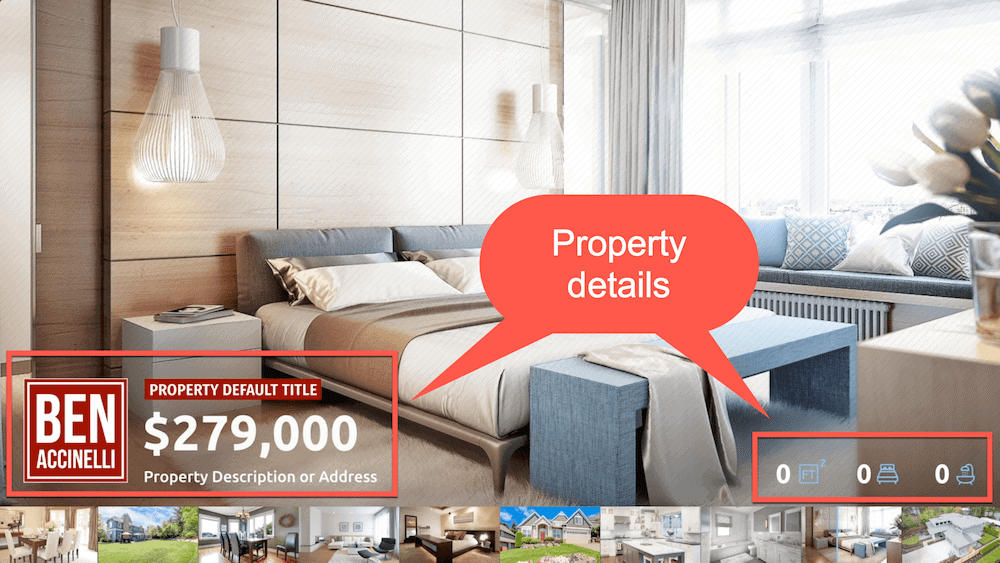 Also the music is licensed for youtube, instagram, and facebook. You can put it on any social media platform. And because the music is high-end, often times it's gonna have a music ID youtube, facebook, and instagram—but with a license it will permit you to be able to post on those platforms without any restrictions, without fear of getting your video taken down, without any copyright strikes.
And this is what I offer at $0.12 per square foot of the home.
UPDATE: BY POPULAR DEMAND, I HAVE SET FINITE PRICES FOR SPECIFIC SERVICES